A situation may have mental and physical impacts.
Physical – seek out appropriate medical assistance immediately. If possible, photograph your injuries.
Mental – attacks can have physiological impacts. If you've been through or witnessed a traumatic event seek out qualified professionals. Know the signs of mental trauma (PTSD) Some examples would be:
Flash backs to the event
Increases use of alcohol or drugs
Memory loss specifically around the event
Anger
Intense feelings of distress
Insomnia
A lack of motivation for life or daily activities
Upsetting memories of the specific event that don't go away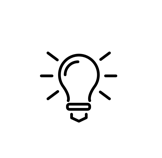 If any of these symptoms show up seek professional medical attention immediately!